Archives by date
You are browsing the site archives by date.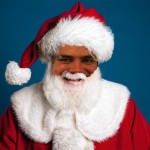 As part of our Christmas Inquiry, we are looking at the different types of Christmas Cards people send. We have decided to make our own dress up cards by using Photoshop to make us into Santas. We will be using these images on cards we will make for our families. This is an example of […]
We have been creating screencasts as part of our digital citizenship inquiry. We have learned that part of being a good digital citizen is to give as well as take. We have made some instructional screencasts that we will share with others so they can learn new skills on the computer that they might not […]
Your Humanities task this week is to make a 'FakeBook' account for your ingenious thinker. You will need to pick appropriate 'events' from your thinker's life and make them the posts. How others reacted to these events will be comments for these posts. Think about what sort of information your thinker would want to share […]
This Prezi was made by Mrs Roper for your Cybrary lesson this week. leadership campaign poster on Prezi
We had a good discussion about copyright and creative commons from watching these videos… and this one from the Creative Commons website. Please write a post on your blog under the 'Digital Citizenship' category and post the link here. You need to describe what you understand by Creative Commons and include an appropriately sourced image.